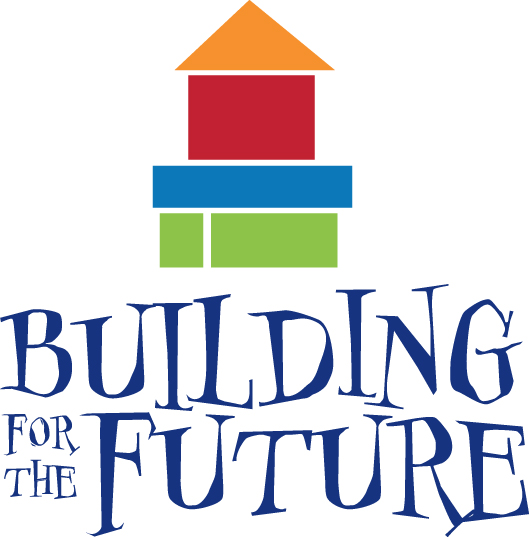 Projected Costs and Plans
BCLC took ownership of our new building at 550 Cabot Street in Beverly last fall and needs to raise $2.6 million to complete construction and help pay for the building. The new facility has rent-paying businesses, and the expanded space will enable BCLC to grow its population to 159 students to sustain the center going forward. Timing is critical, with an aim to move in by year's end so the transition for families and staff is as smooth as possible.
The new facility is being designed in collaboration with Studio MLA, an award-winning architectural firm specializing in children's learning environments. The facility will have the highest level of environment assessment ratings and accreditation.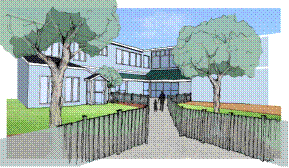 Room to Improve and Grow
The new building plans include individual environments conducive to learning, care and security while allowing opportunities for intentional interaction among the different age groups. School age children will be on the second floor in an open, creative environment, while infants and toddlers will have space tailored to their needs on the first floor. Additional areas – such as a gross motor room – will be dedicated to health and aerobic fitness. As renowned educator Loris Malaguzzi emphasized, a well-designed environment is the "third teacher" in the classroom, the first two being teachers and other children. Thus, the new space will have abundant natural light, storage space, community meeting areas and private areas for family consultations. Each classroom will have their own exterior door leading to developmentally appropriate play areas for the infants, toddlers, preschool and school age children, a vast improvement from the current single play area that serves all ages.
"We are thrilled that the expanded space also will allow us to extend early education and care to 24 more children in this community," says Karen Wilk, President of the Board. "It's an exciting time to be part of BCLC as we partner with more families to give them and their children the opportunities that are critical to lifelong learning success."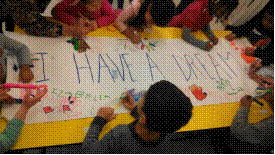 Building for the Future
BCLC is embarking on its first-evercapital campaign to raise the $2.6 million toward construction and costs. The Massachusetts Department of Early Education and Care (EEC) awarded BCLC a $1 million grant (see story links below), kickstarting the campaign. The grant affirms the positive impact that high quality education makes in children's lives, and acknowledges that all children – regardless of income or circumstances – should be educated in a physical environment that supports healthy development and learning. To learn more about how to help, please contact:
Judith Cody, Executive Director at jcody@bclckids.org
Lisa King, Director of Education & Children's Services at lking@bclckids.org
Alysha Russo, Executive Assistant at arusso@bclckids.org
http://www.bostonglobe.com/metro/regionals/north/2015/01/11/state-grants-support-school-safety-and-upgrades-early-education-sites/aRFY4tAYzD0AYvBwa4tmXO/story.html
http://beverly.wickedlocal.com/article/20150106/News/150108350
As a non-profit program, we depend on local organizations and donors to help fund many of our enrichment initiatives. Beverly Children's Learning Centers partners with a number of community agencies, including the North Shore United Way, Women in Action, Boot Straps, as well as a number of private sponsors for donations and grants. There are a number of ways in which to help support our programs:
In kind donations of items such as clothing, toys, and art materials
Monetary contributions
Volunteer your time in the classroom or with program projects. You can sign up to volunteer on the North Shore United Ways' Volunteer Hub website. http://volunteer.nsuw.org
Beverly Children's Learning Center was the recipient of the 2013 Cummings Foundation Grant.
Cummings Foundation Grant Recipients – BCLC receives $100,000 grant
http://www.cummingsfoundation.org/oneworldboston/grant_recipients.htm
Our Giving Common Profile can be found at:
http://givingcommon.guidestar.org/NonprofitHome.aspx
Beverly Children's Learning Center is a 501 C 3 non-profit organization. Donors will be provided with a letter for tax deduction purposes.